As you can probably tell by the title today's my birthday!!! Today I'm turning 22 (God I feel so old?). Hopefully going to be getting some books as presents.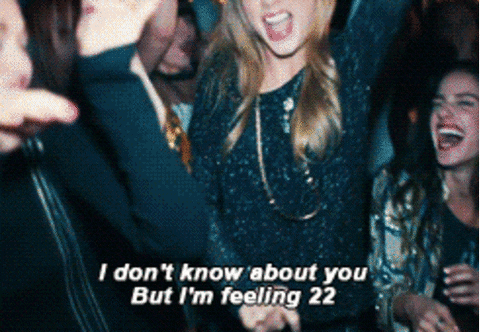 I've seen this tag on so many blogs (if you know who created it please let me know so I can credit them) and have been waiting for my birthday to come around so I could give it a go.
---
Count your birth day along your bookshelf and then subtract your birth month. What book does it land on?
Grace and Fury by Tracy Banghart
This is such a good book (if a little predictable at times) and I really enjoyed reading it. Haven't read the sequel yet so I'm not sure if it continues to be as good, but it is on my Summer TBR so hopefully going to get around to it soon.
If you could spend your birthday with any fictional character who would it be? And why?
Morrigan – A Court of Thorns and Roses by Sarah J. Maas
Obviously spending my birthday with one of the Fae would be amazing. And do you know what else would be fun? Drinking wine and going to a gay bar. And with Morrigan I could do both. She's also my favourite character in the series so that's also a bonus.
Find a book that takes place in the season you were born
City of Bones by Cassandra Clare
This one took a little while because I realised I don't really have any idea what season most of the books I've read are set in, obviously if there's snow I presume it's Winter but other than that I have no clue. But according to the timeline on the Shadowhunters wiki City of Bones takes place in August. With the rest of the events taking place by the end of the year? Like what a stressful year that was for poor Clary?
Find a book that is the colour of your birth stone
My birthstone is peridot which is green, and obviously the go to book for green is the one with a green main character. I do really love this book and its' sequel Son of a Witch, although I haven't yet read the rest of the series. They've been on my TBR for years so hopefully I'll get around to them one day.
Is there a series with the same number of books as your age? If so what is it?
If there is a series with 22 books out then I haven't found it. Both the Tortall universe by Tamora Pierce and the Shadowhunter Chronicles by Cassandra Clare are nearing it though. These series both have upcoming releases so maybe in a couple of years they might catch up with my age.
Pick a book set in a time period, country or world you would like to live in
The Night Court – A Court of Thorns and Roses by Sarah J. Maas
Specifically Velaris. Although maybe not during the events of the third book, but other than that it's shown to be such a nice place to live.
---
Thanks for reading and I've hope you've enjoyed this post. Let me know in the comments if you agree with my choices, or if you're my birthday twin I'm always on the lookout for those.