Hope everyone's been doing well since lockdown started. I'm just getting out a massive reading slump and have just started Six of Crows by Leigh Bardugo (finally) and I'm really loving it so far!
---
Down the TBR Hole
Down the TBR is a meme created by Lia from Lost In A Story who now blogs at Sunflowers and Wonder
The Rules:
Go to your Goodreads to-read shelf
Order on ascending date added.
Take the first 5 (or 10 if you're feeling adventurous) books.
Read the synopses of the books.
Decide: keep it or should it go?
Keep track of where you left off so you can pick up there next week!
The Mysterious of Udolpho by Anne Radcliffe
A best-seller in its day and a potent influence on Sade, Poe, and other purveyors of eighteenth and nineteenth-century Gothic horror, The Mysteries of Udolpho remains one of the most important works in the history of European fiction. After Emily St. Aubuert is imprisoned by her evil guardian, Count Montoni, in his gloomy medieval fortress in the Appenines, terror becomes the order of the day. With its dream-like plot and hallucinatory rendering of its characters' psychological states, The Mysteries of Udolpho is a fascinating challenge to contemporary readers.
I've previously read Radcliffe's The Italian which I loved. Plus this book is repeatedly mentioned by the heroine in Northanger Abbey so I definitely think it should stay on the list.
Verdict: Keep
---
Difficult Women by Roxane Gay
The women in these stories live lives of privilege and of poverty, are in marriages both loving and haunted by past crimes or emotional blackmail. A pair of sisters, grown now, have been inseparable ever since they were abducted together as children, and must negotiate the marriage of one of them. A woman married to a twin pretends not to realize when her husband and his brother impersonate each other. A stripper putting herself through college fends off the advances of an overzealous customer. A black engineer moves to Upper Michigan for a job and faces the malign curiosity of her colleagues and the difficulty of leaving her past behind. From a girls' fight club to a wealthy subdivision in Florida where neighbors conform, compete, and spy on each other, Gay delivers a wry, beautiful, haunting vision of modern America reminiscent of Merritt Tierce, Jamie Quatro, and Miranda July.
I'd probably take this off my tbr but since I already own it I imagine I'll get around to it eventually.
Verdict: Keep (buy default of owning a copy)
---
A Lion Among Men (The Wicked Years #3) by Gregory Maguire
The third extraordinary novel in Gregory Maguire's bestselling Wicked series, featuring the beloved Cowardly Lion

As civil war looms in Oz, an ancient and tetchy oracle named Yackle prepares for death. Before she can return to dust, however, the Cowardly Lion, an enigmatic figure named Brrr, arrives seeking knowledge about Elphaba Thropp, the Wicked Witch of the West – the woman who defended him when he was a cub. But Yackle, too, demands answers of her own.
While Wicked is one of my favourite books of all time I never actually finished the full series, but still this book isn't coming off my tbr until I've actually read it.
Verdict: Keep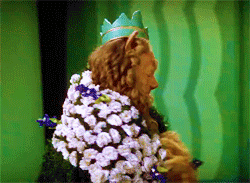 ---
Out of Oz (The Wicked Years #4) by Gregory Maguire
Oz is knotted with social unrest: The Emerald City is mounting an invasion of Munchkinland, Glinda is under house arrest, the Cowardly Lion is on the run from the law, and Dorothy is back. Amid chaos and war, Elphaba's green granddaughter born at the end of "Son of a Witch", comes of age. Rain will take up her broom, and bring the series to a close.
This is going to remain on my tbr for the exact same reason as A Lion Among Men. And I promise I will ~eventually~ get around to reading them both.
Verdict: Keep
---
The Bell Jar by Sylvia Plath
'We follow Esther Greenwood's personal life from her summer job in New York with Ladies' Day magazine, back through her days at New England's largest school for women, and forward through her attempted suicide, her bad treatment at one asylum and her good treatment at another, to her final re-entry into the world like a used tyre: "patched, retreaded, and approved for the road" … Esther Greenwood's account of her year in the bell jar is as clear and readable as it is witty and disturbing'
I will read this book eventually. I'm just going to wait until I'm less depressed which I think is fair.
Verdict: Keep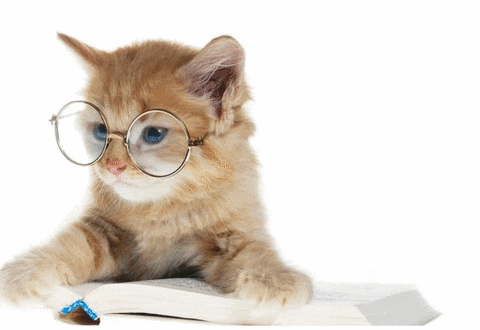 ---
Books Removed: 0/5
Books Kept: 5/5
Well that wasn't exactly a clear-out
---
Thank you for reading. Let me know your opinions on the books in the comments!